About Us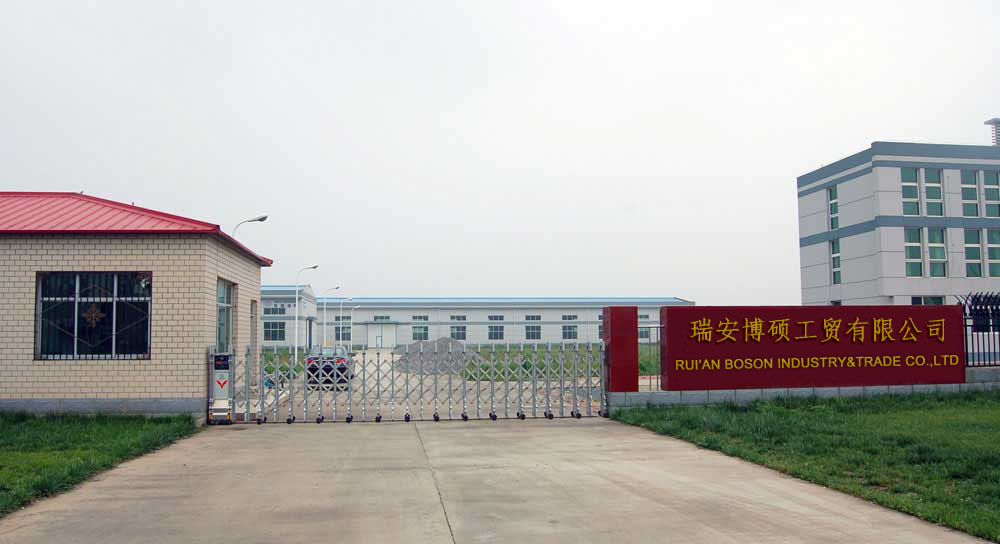 RUIAN BOSON INTERNATIONAL TRADING CO.,LTD, located in the China eastern coastal county named Rui'an, Wenzhou City, Zhejiang Province, is an expert auto parts manufacturer, with more than 20 years' experience in the field. The company set up in 1992, covers an area of 9,000 square metres, with more than 200 employees, among of which 50 are technicians and R/D. We specialize in making starter drive system, auto wiper, air & fuel filter, transmission system, ignition system, etc.
At present, united with a number of other local large-scale auto parts manufacturers, we started a new business model named F2C (Factory to Customer) and supply a comprehensive and whole-series of auto parts for our customers at a favorable factory price, with a strong technical support and after-sale services based on these back-up factories.
We welcome friends all over the world to establish a mutual-benefit business relationship with us. We belive that, taking advatage of our strong technical support, product support, after-sale support, your company will make a more healthy and ambitious year of 2016, and an even long-run brighter future.